The Beginning
After completing his military service in May 1955, Gene Robinson began work for Miller Implement in Breckenridge, Michigan, an International Harvester dealer, which later became a company owned store. From there Gene was transferred to the Saginaw Branch Office of International Harvester Co.; where he served as Field Service Representative.
Allen's Implement Store
In February 1962, Gene took the Parts and Services Manager position at Allens Implement Store in Coleman, Michigan. Allens had been an International Harvester dealer since the early 1940's.
Gene's Truck Sales
In the spring of 1962, International Harvester introduced the Cub Cadet lawnmower and the Scout 4x4 sport utility. Twelve years later, Mr. Allen retired and sold the business to Gene. On January 1st, 1974 it became Gene's Truck Sales.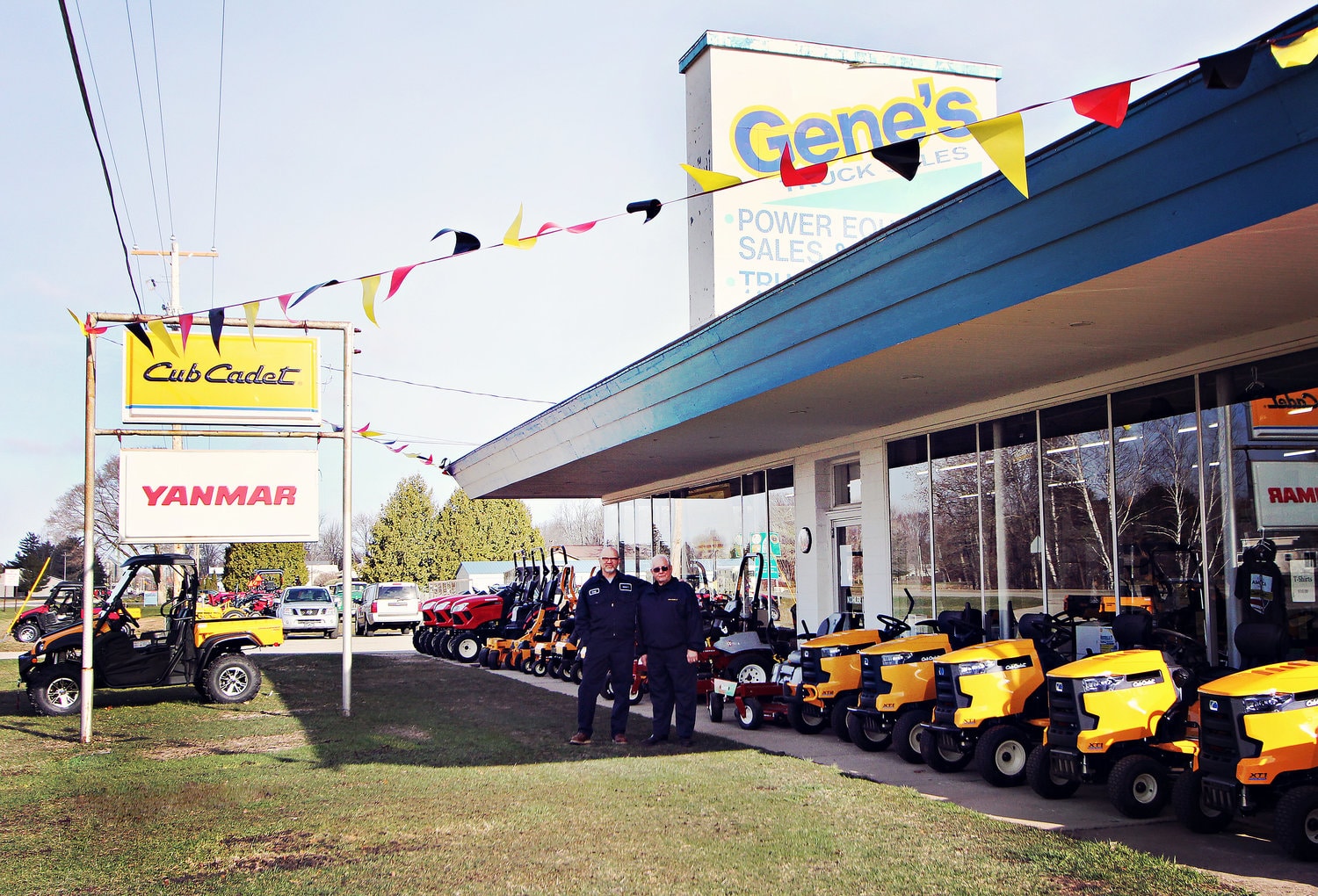 Greg Robinson Joins
Greg Robinson, who was born in 1962, grew up around the business. He was a co-op student in high school and continued working in the business while pursuing a marketing degree at Northwood Institute in Midland, Michigan. The business was incorporated on January 1st, 2001 with Greg Robinson as President and Gene Robinson as Vice President.