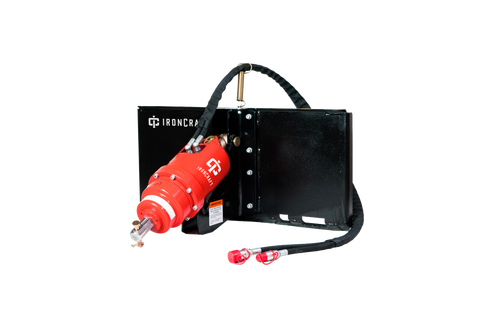 Ironcraft Auger Drives
Contact us for price
Stock status: Call Store for Availability
2515 Flex Wing Cutter wins Editor's Choice Award! View More >
Dealer Locator
One of our most popular and highest rated attachments, the Auger Drive is available for skid steers and tractors with universal quick attachment plates with a standard or side shift mount. IronCraft Auger Drives feature a planetary gear drive second to none in North America, completely eliminating the common issue of shaft pullout. High torque output means IronCraft augers power through tough earth conditions and can handle rock auger bits for extreme earth conditions.
Available Colors:
Specs
Model:
We've Got You Covered.
Find a Dealer near you to get started.
Contact
7 Rocky Mt Rd,
Athens, Tennessee 37303
sales@ironcraftco.com
423-405-5150
We Are IronCraft
Our mission is to provide the most value on the market, to unearth the best in our employees, and to excel in our field so that our customers can conquer theirs. IronCraft's dedicated employees excel at building equipment that can handle the tough jobs.
We're Social
COPYRIGHT © 2023 IronCraft, Inc | ALL RIGHTS RESERVED
SITE DESIGned & Maintained by
3-Point Tractor
Attachments
By Attachment
By Application
Skid Steer & Loader
Attachments
By Attachment
By Application
Skid Steer Hydraulic Flow Finder
Stay Up to Date: